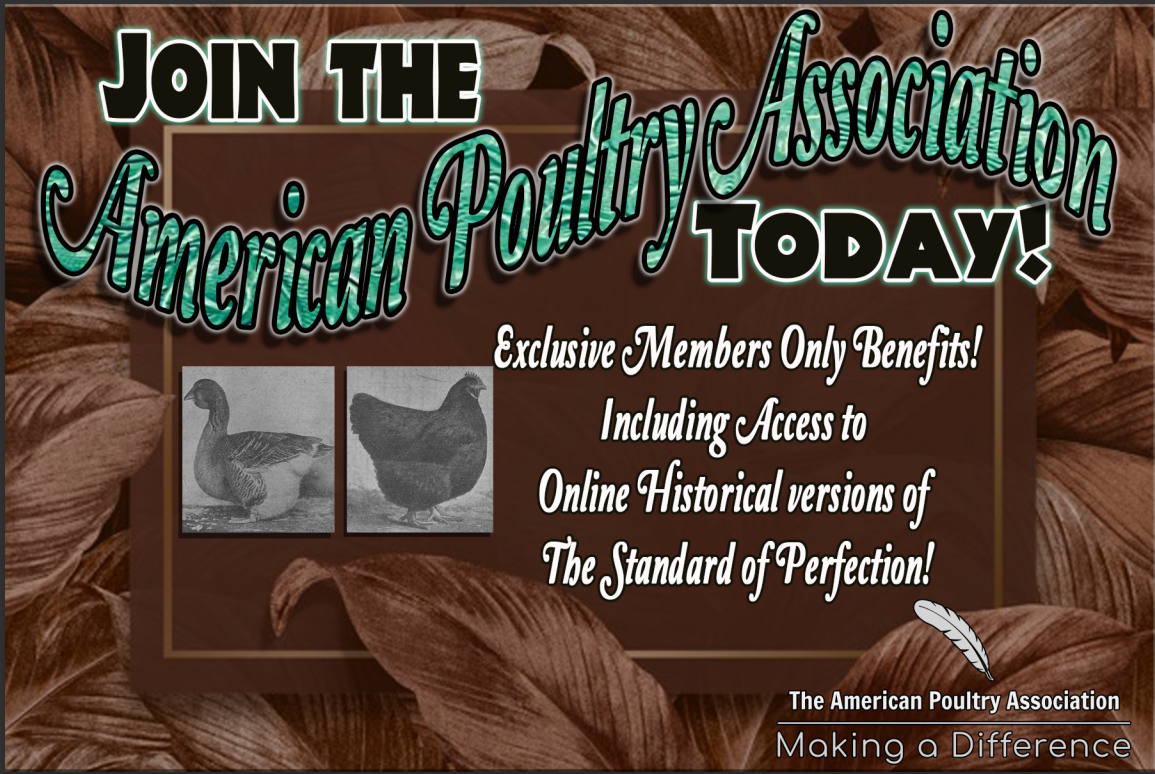 Paid APA members have access to the old Standards of Excellence and Standards of Perfection that are in public domain at institutional libraries. Obviously, these are not the most current standards for the breeds but are of interest to the membership.

Please be aware the while many of these old standards are in the public domain, not all of them are. Newer editions (late 1940's forward) are not and as such should not be duplicated in any way. Also please do not use the standard descriptions in these old standards as a guide in evaluating and culling your birds. The standards have been changed periodically over the years You should refer to the most current version of the Standard of Perfection for accurate information.

To obtain a current Standard of Perfection, click here to visit the store.
| Cover | Standard | Click here to view |
| --- | --- | --- |
| | 1874 Standard of Excellence | View |
| | 1910 Standard of Perfection (Smith artwork) | View |
| | 1910 Standard of Perfection - Revised (Sewell artwork) | View |
| | 1910 Standard Bred Rhode Island Reds | View |
| | 1910 Standard Bred Wyandottes | View |
| | 1911 Standard Bred Orpingtons | View |
| | 1911 Standard Bred Leghorns | View |
| | 1911 Standard Bred Plymouth Rocks | View |
| | 1911 History of the Sussex Fowl - with Standards | View |
| | 1914 The Campines | View |
| | 1915 Standard of Perfection | View |
| | 1915 Standard of Perfection Adopted Changes | View |
| | 1915 Plymouth Rock Standard Breed Book | View |
| | 1915 Wyandotte Standard Breed Book | View |
| | 1953 Standard of Perfection | View |